Graphical icons offer an opportunity to project to the user an instantly recognizable message – that is something that would normally take an entire paragraph of words. Of course the icons need to be well designed in the first place to successfully convey your message effectively.
In today's news round-up we have five fresh tutorials that are both easily recognizable and certainly well designed.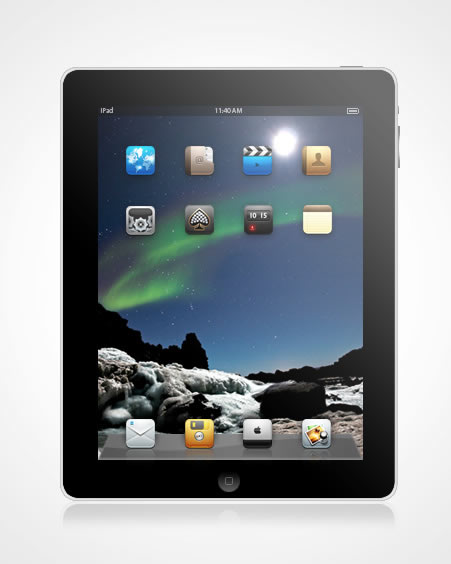 The Internet world exploded with the news of the Apple tablet launch last week. Named the iPad, it's set to bring yet another revolution to the way people access and browse the web. An iPad icon would be a sensible addition to any web designer's resources toolbox, so let's fire up Photoshop and create our very own detailed iPad icon graphic.
How To Create a Detailed Apple iPad Icon in Photoshop
Learn how to create a simple three-dimensional icon of a paint bucket, complete with paint splotches, with this colorful tutorial. Harnessing the power of paths, layer effects and consistent lighting you'll obtain an effective, shiny icon.
How to Create a Shiny Paint Bucket Icon
Design Monitor Icon in Photoshop Video Tutorial
In this intermediate-level tutorial, you'll be shown how to make an awesome icon from scratch using Photoshop. You will need basic knowledge of Photoshop and familiarity with the Pen Tool (P).
How to Make a Professional Buddy Icon in Photoshop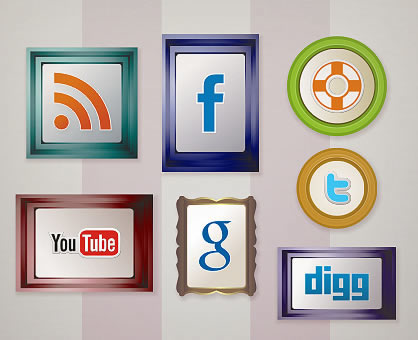 In this Illustrator tutorial you will learn how to create a social bookmarking icon that is wrapped in a photo frame and might just be good enough to hang on your wall.
How to Create a Photo Frame Social Icon Set in Illustrator Tutorial
By Paul Andrew (Speckyboy and speckyboy@twitter).